Yeelight Monitor Light Bar Pro
The Monitor Light Bar, the Best Fit for PC/Game Desk Setup
A Screen Bar Securely Supporting Both Flat and Curved Screens
With 16 Million Color RGB Backlight on the Monitor Light
A Screen Bar Enabling Immersive Gaming Experience
A Monitor Light Supporting Google Assistant and Amazon Alexa
Glare-free Monitor Light Making It Also Great Fit for Office Work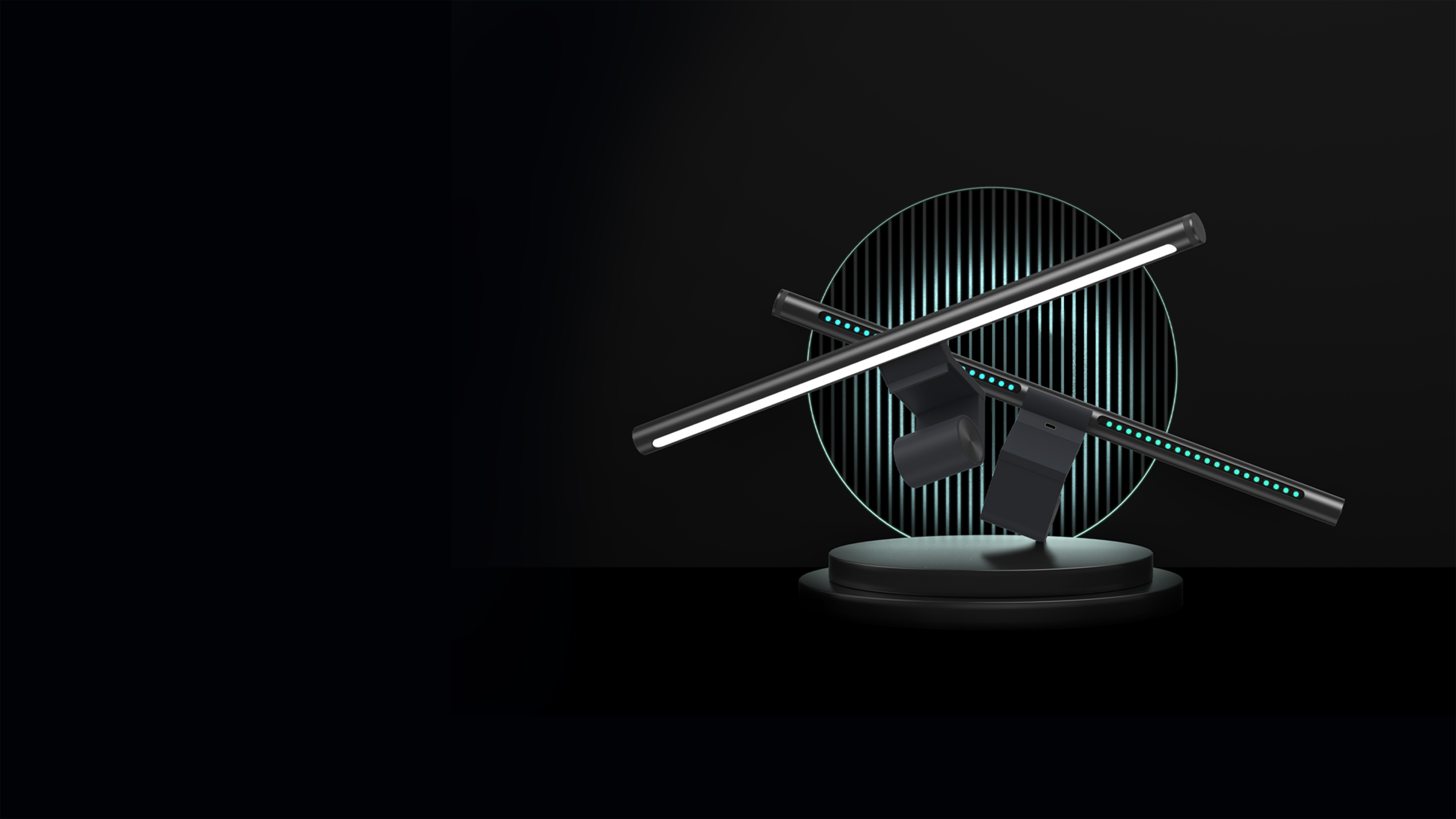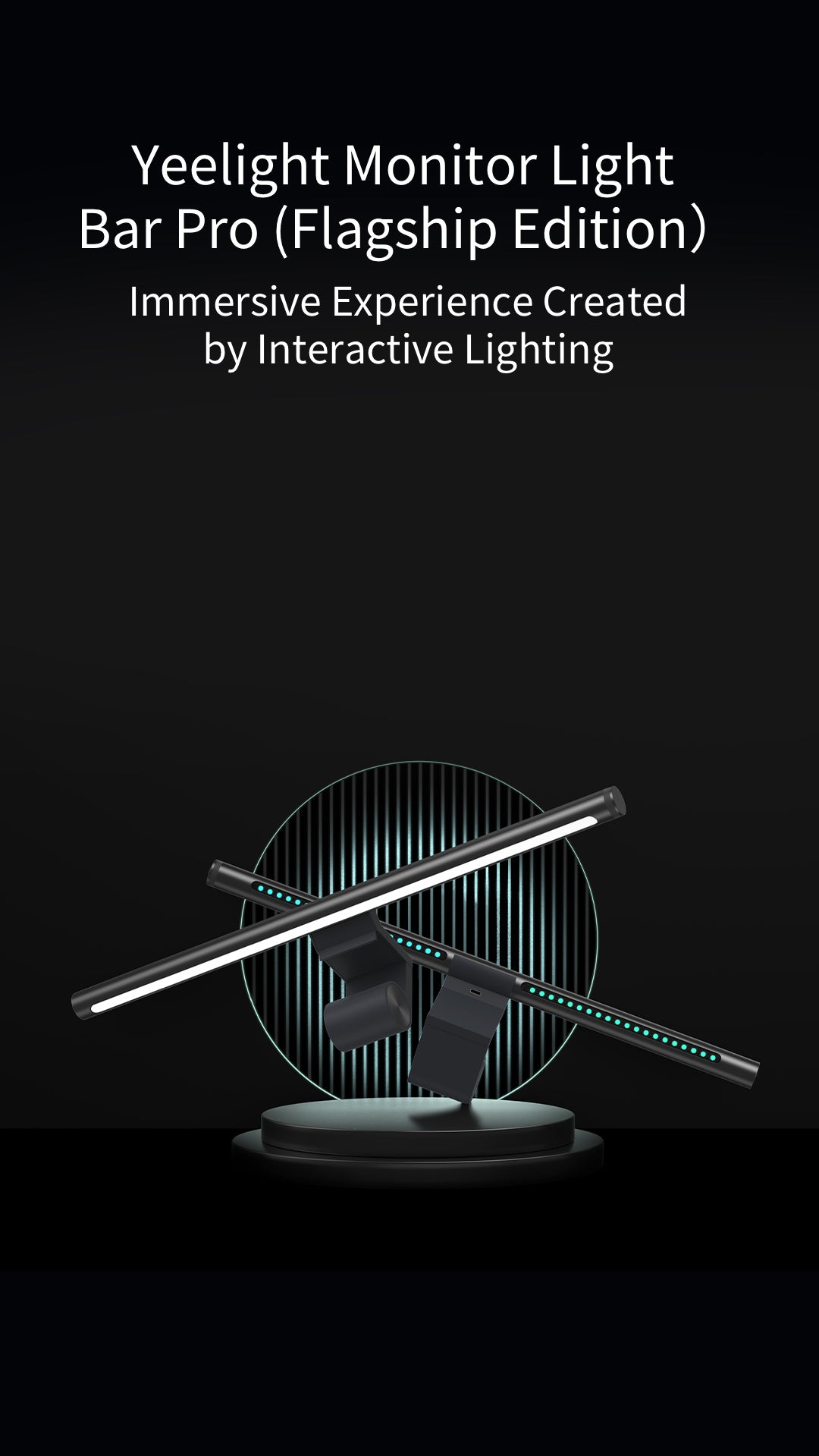 Yeelight Monitor Light Bar Pro
Immersive Experience Created
by Interactive Lighting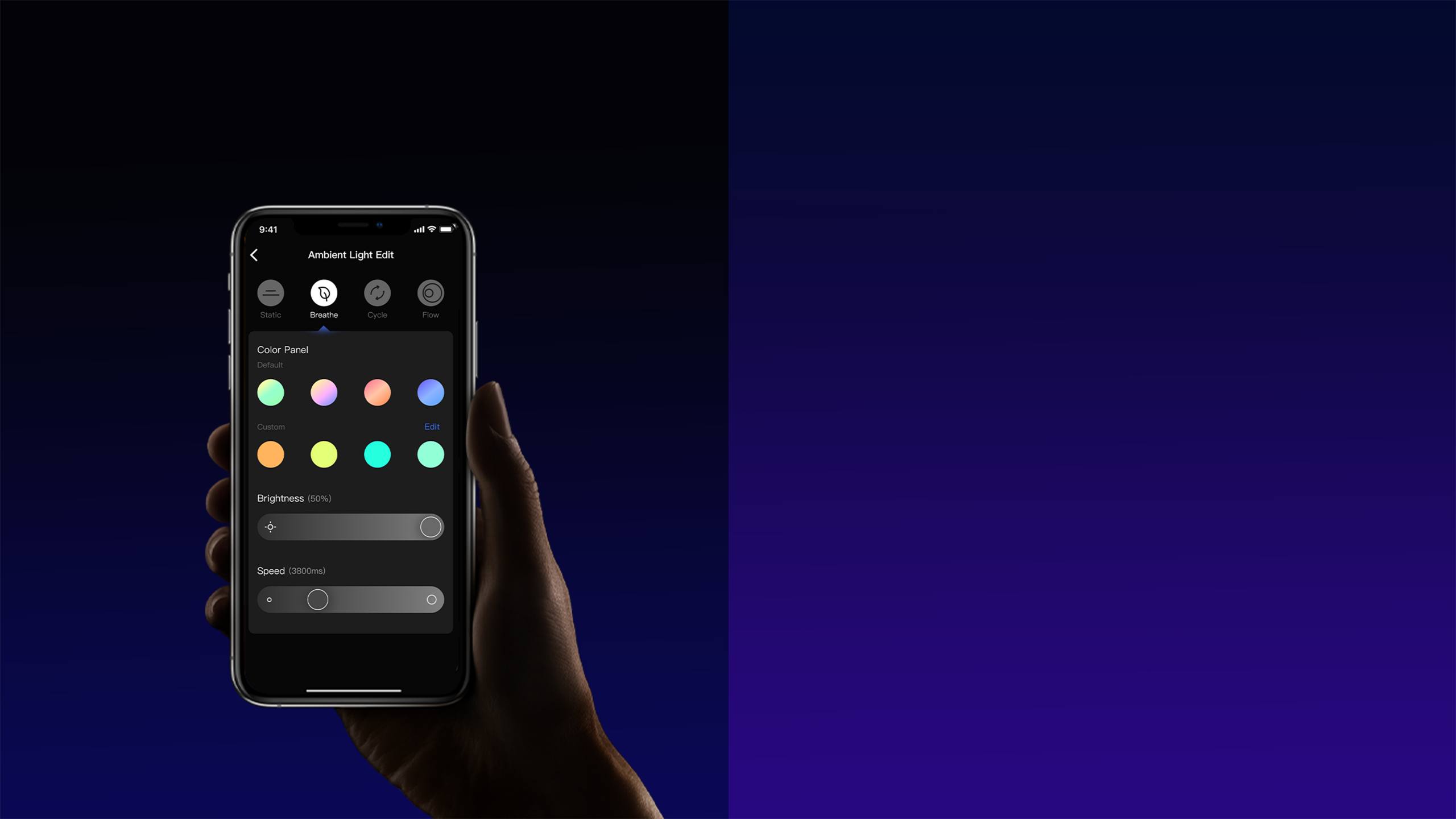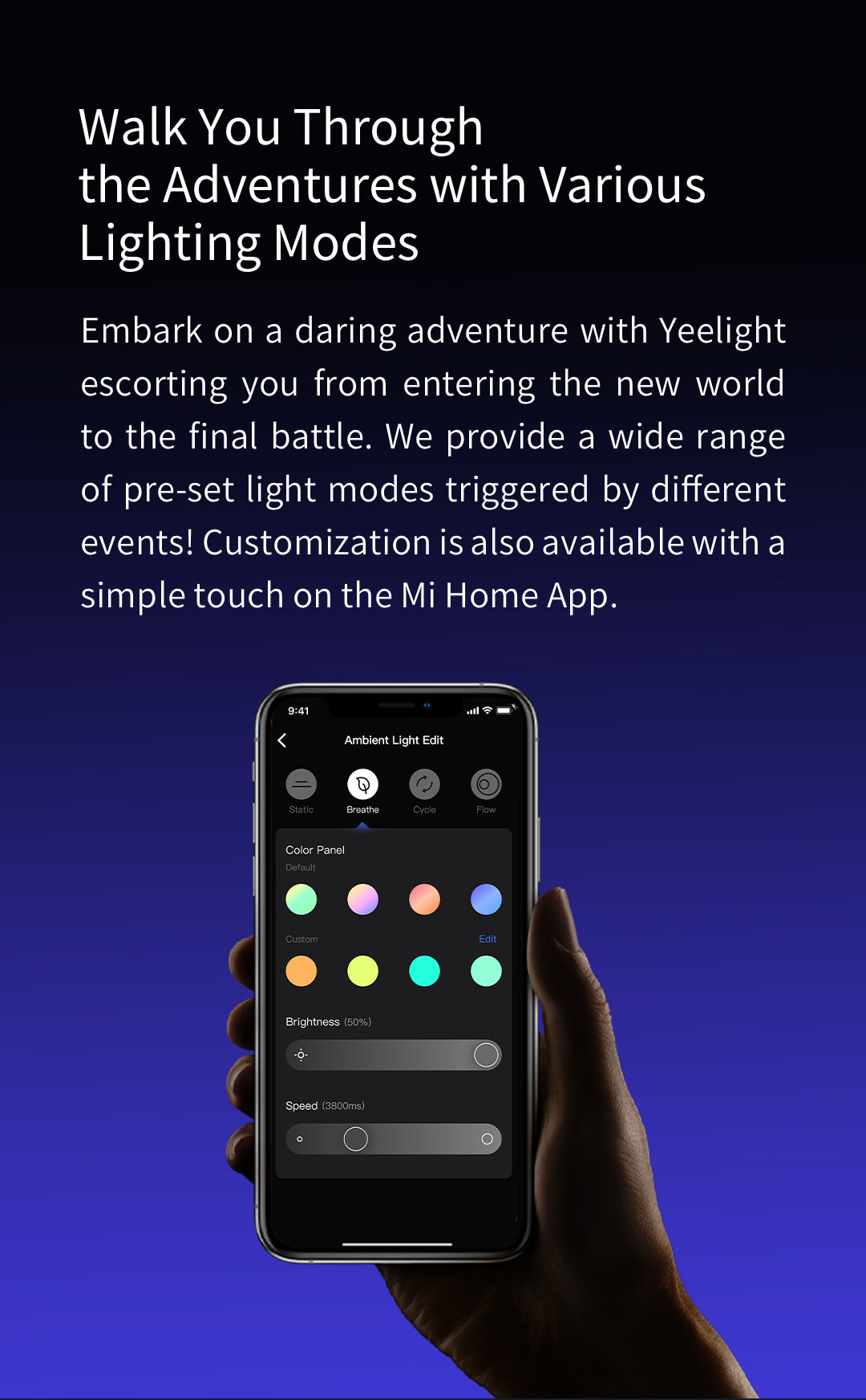 Walk You Through the Adventures with VariousLighting Modes
Embark on a daring adventure with Yeelight escorting you from entering the new world to the final battle. We provide a wide range of pre-set light modes triggered by different events! Customization is also available with a simple touch on the Mi Home App.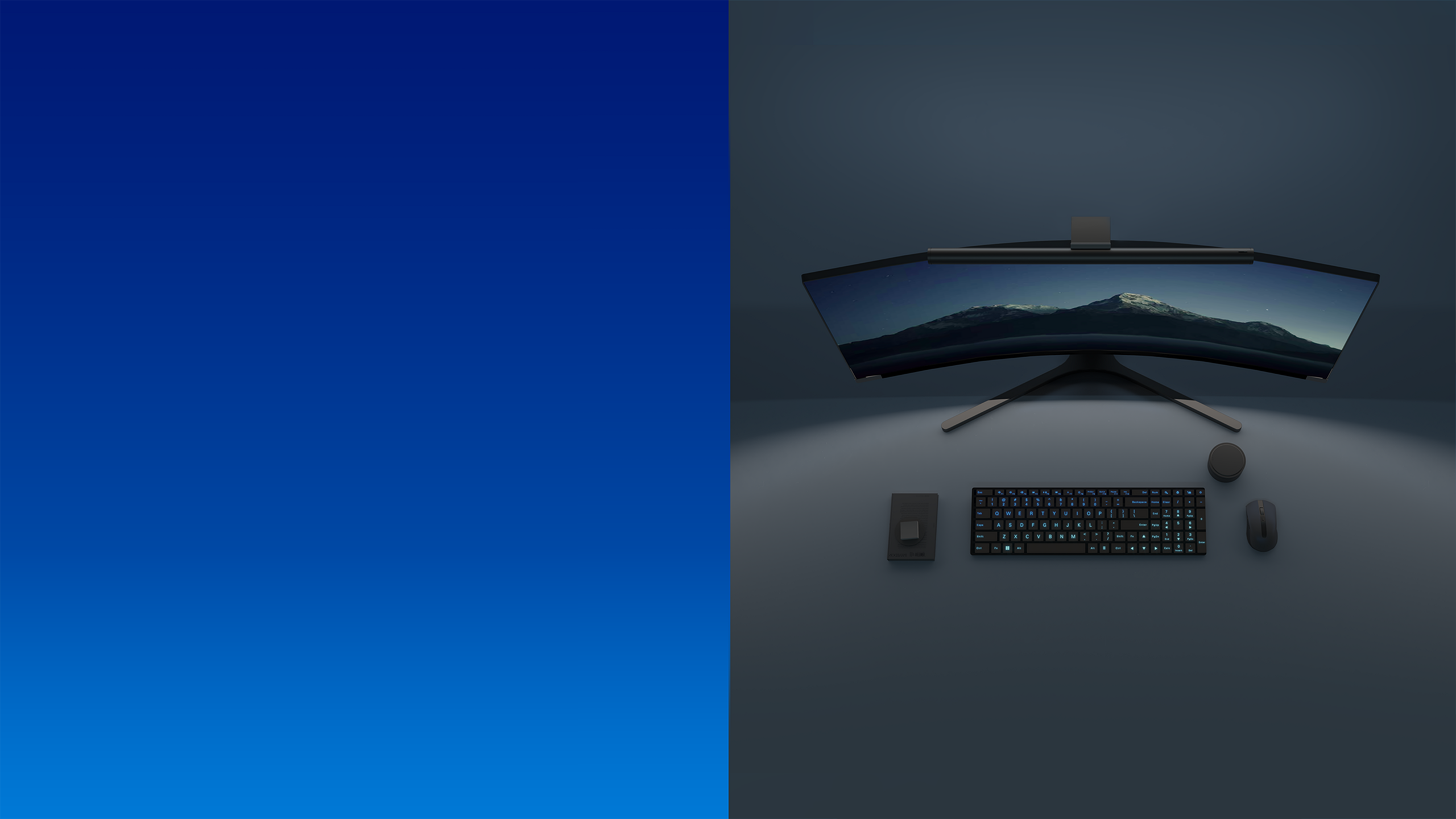 Shine Your Glory with16 Million Dazzling Colors
Celebrate your heroic actions under the Light Bar Pro, with 16 million mood colors to create the perfect lighting effects for your every move.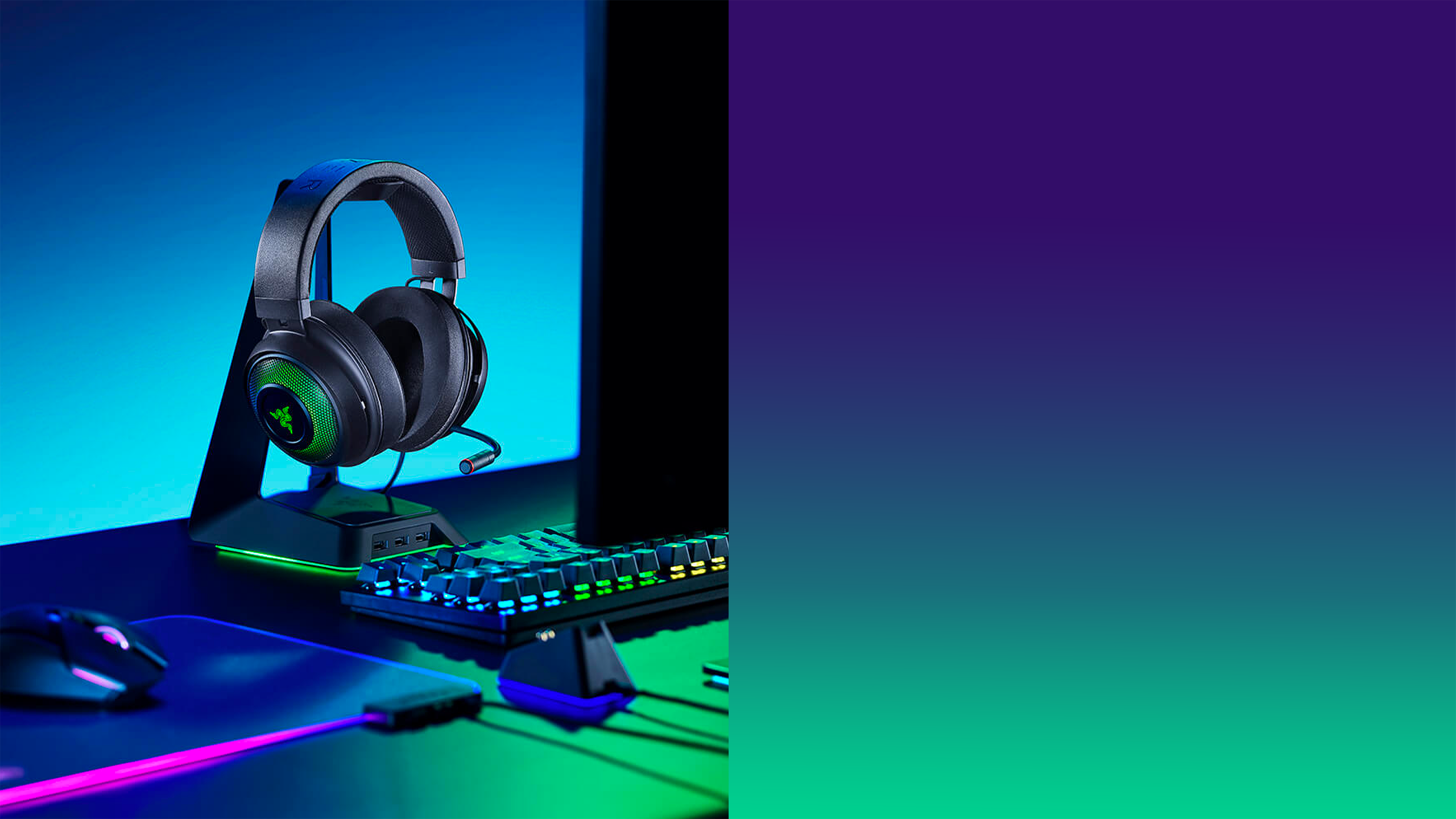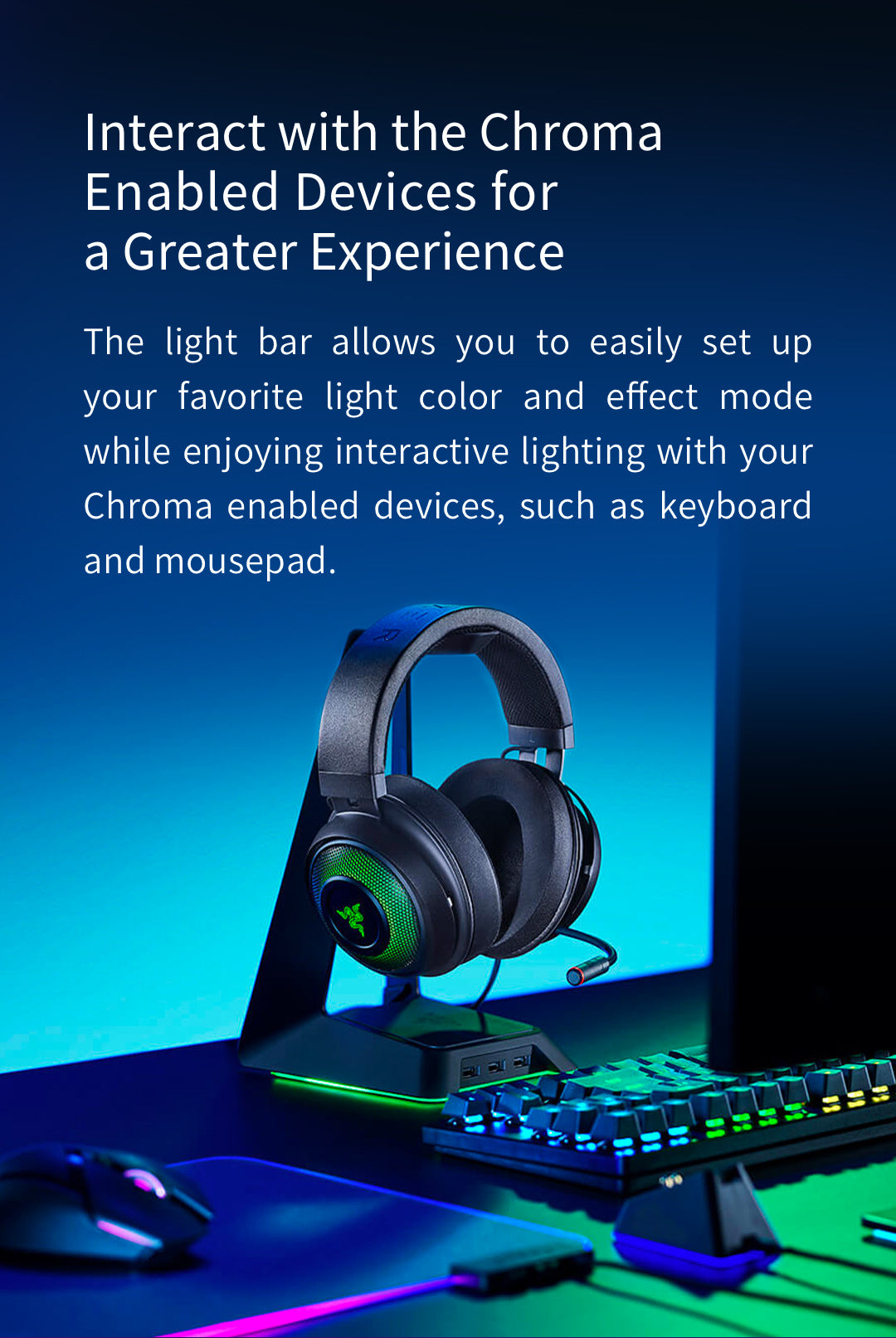 Interact with the Chroma Enabled Devices for a Greater Experience
The light bar allows you to easily set up your favorite light color and effect mode while enjoying interactive lighting with your Chroma enabled devices, such as keyboard and mousepad.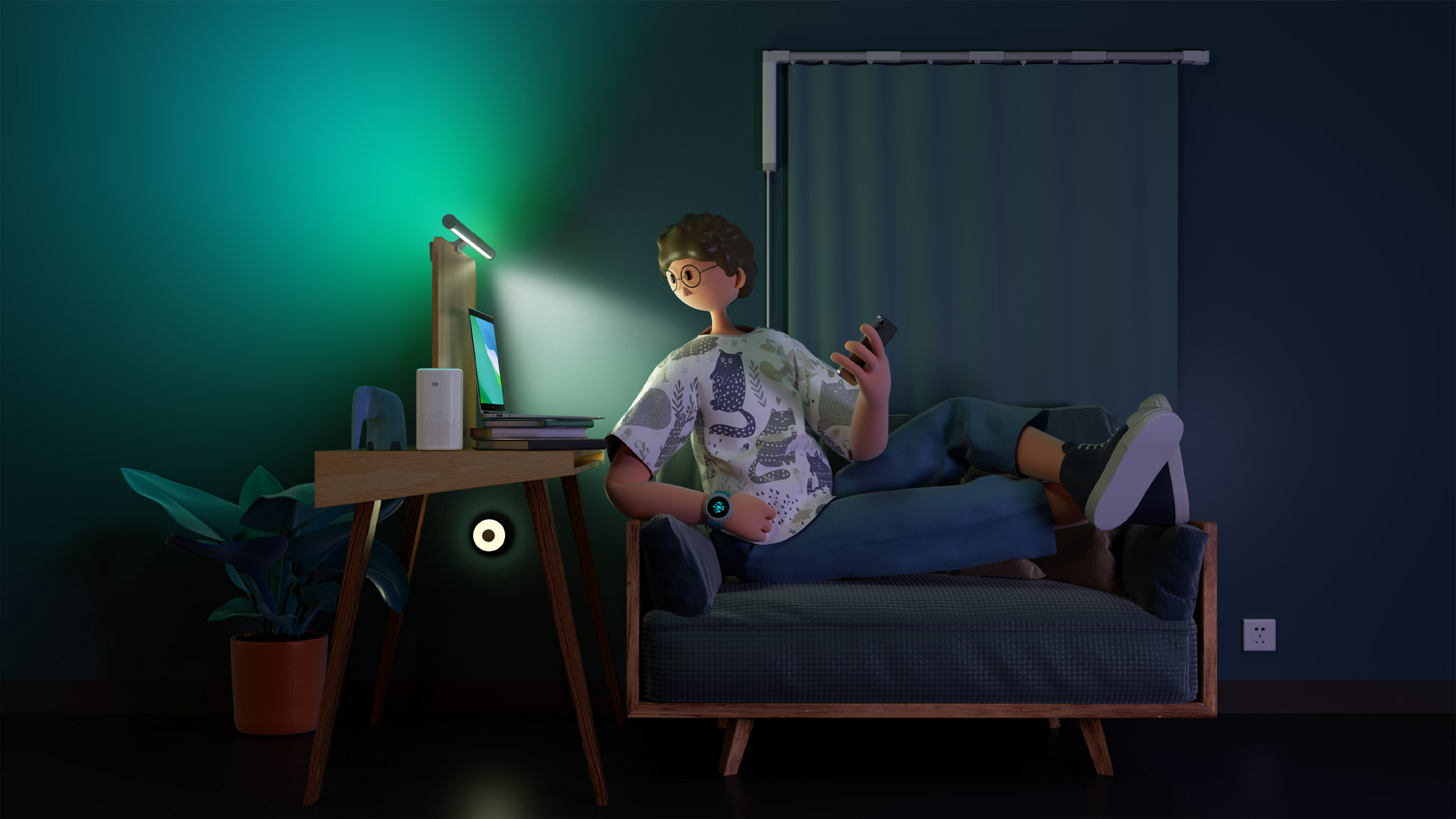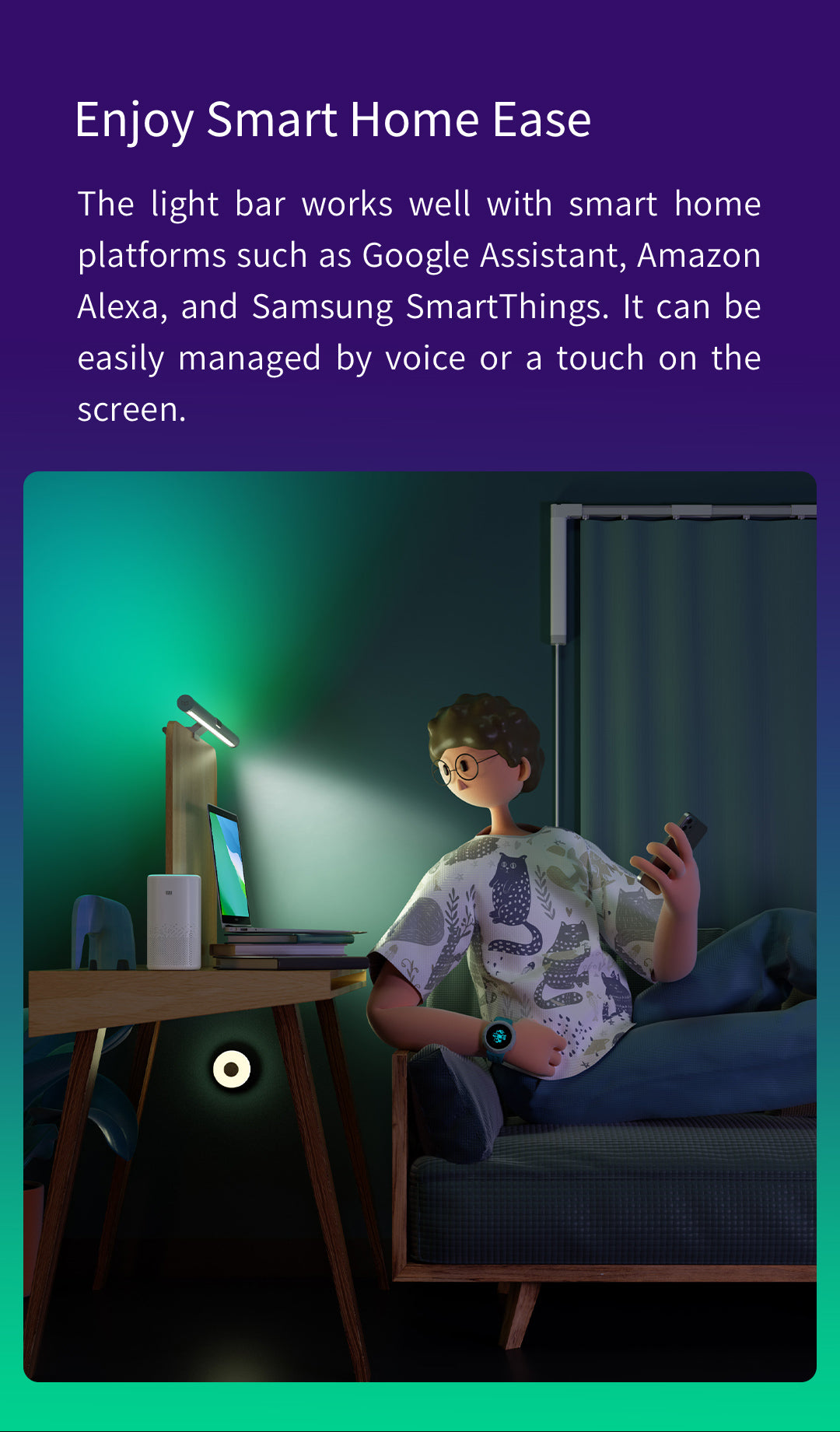 Enjoy Smart Home Ease
The light bar works well with smart home platforms such as Google Assistant, Amazon Alexa, and Samsung SmartThings. It can be easily managed by voice or a touch on the screen.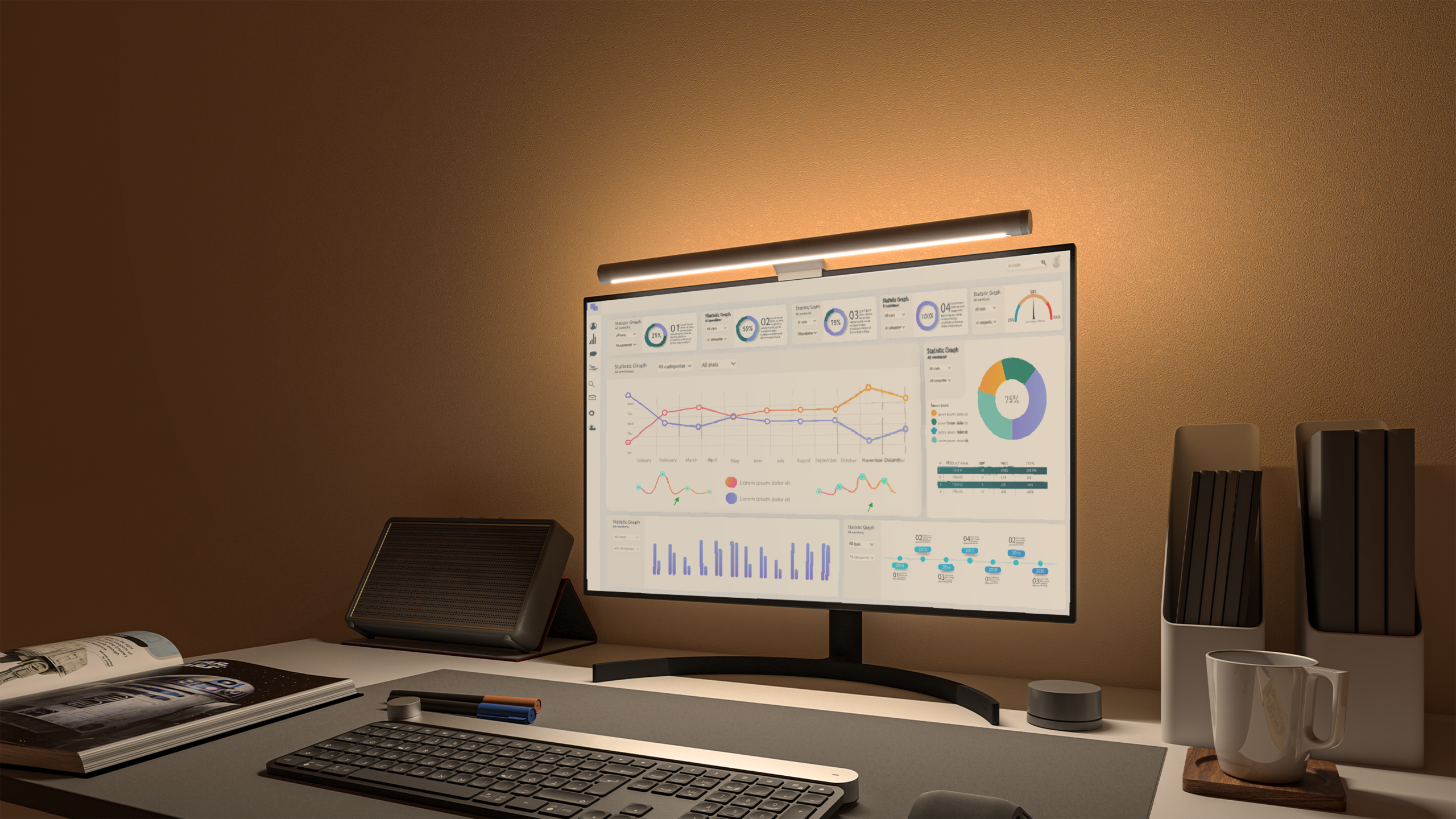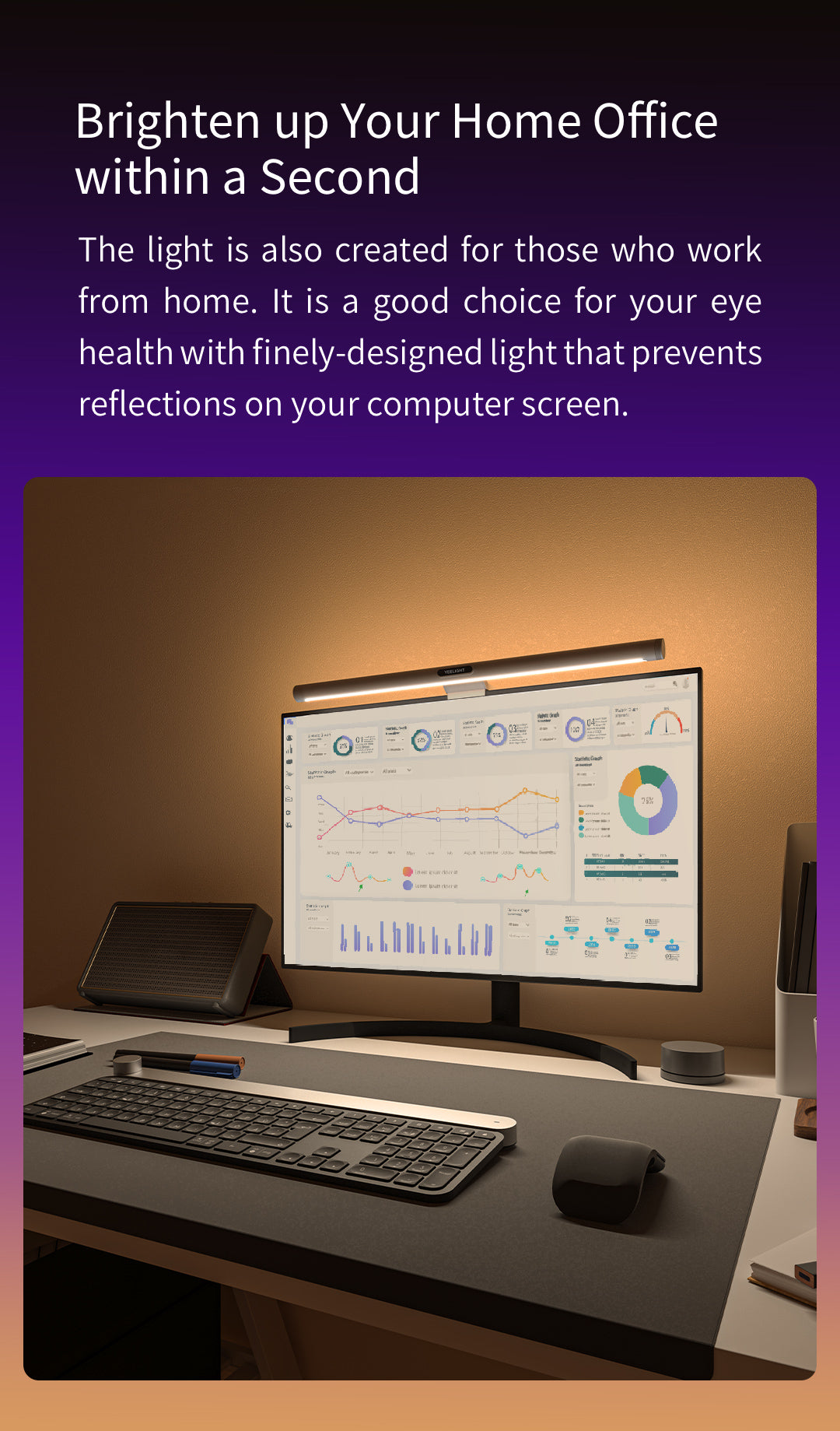 Brighten up Your Home Office within a Second
The light is also created for those who work from home. It is a good choice for your eye health with finely-designed light that prevents reflections on your computer screen.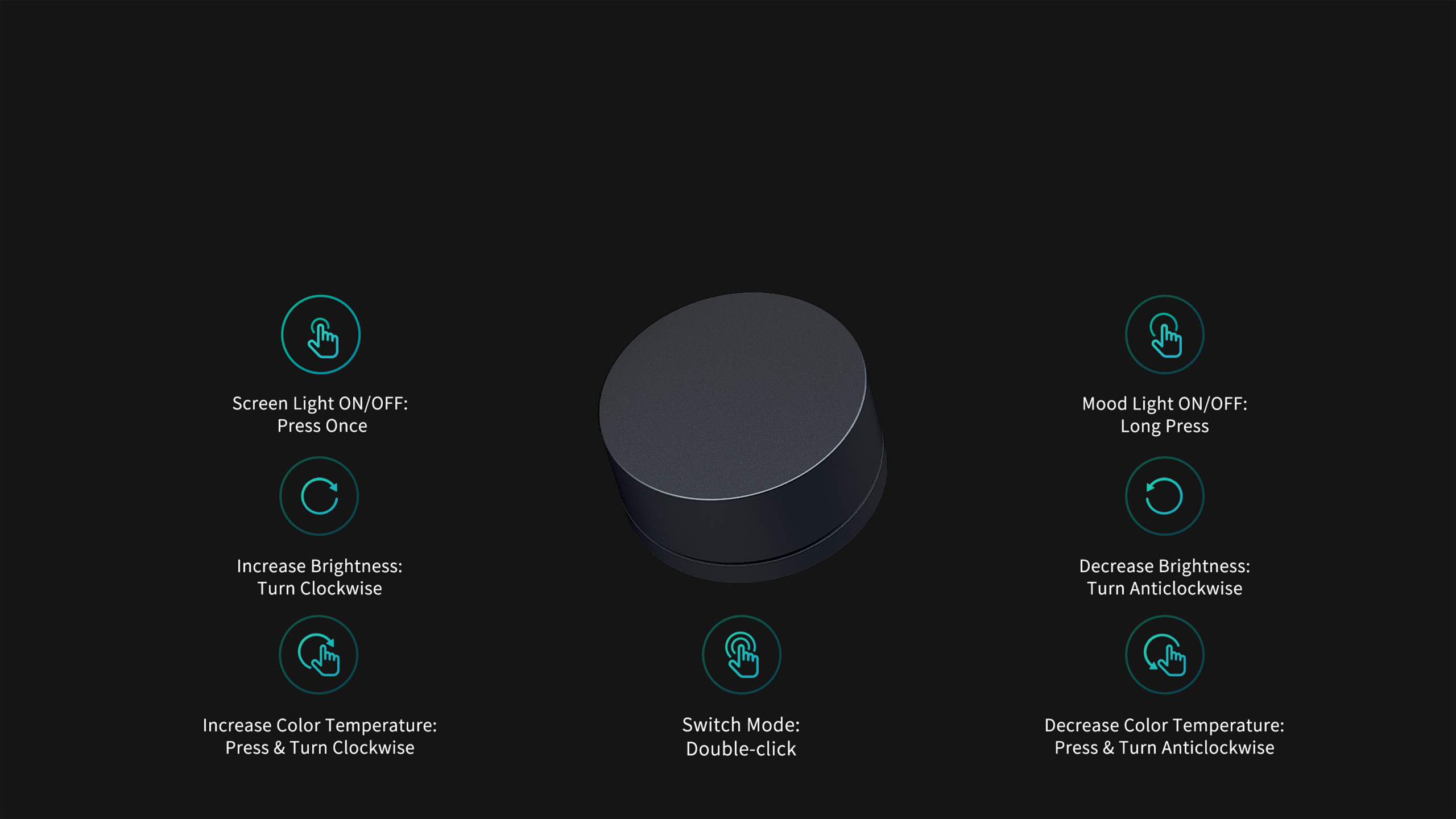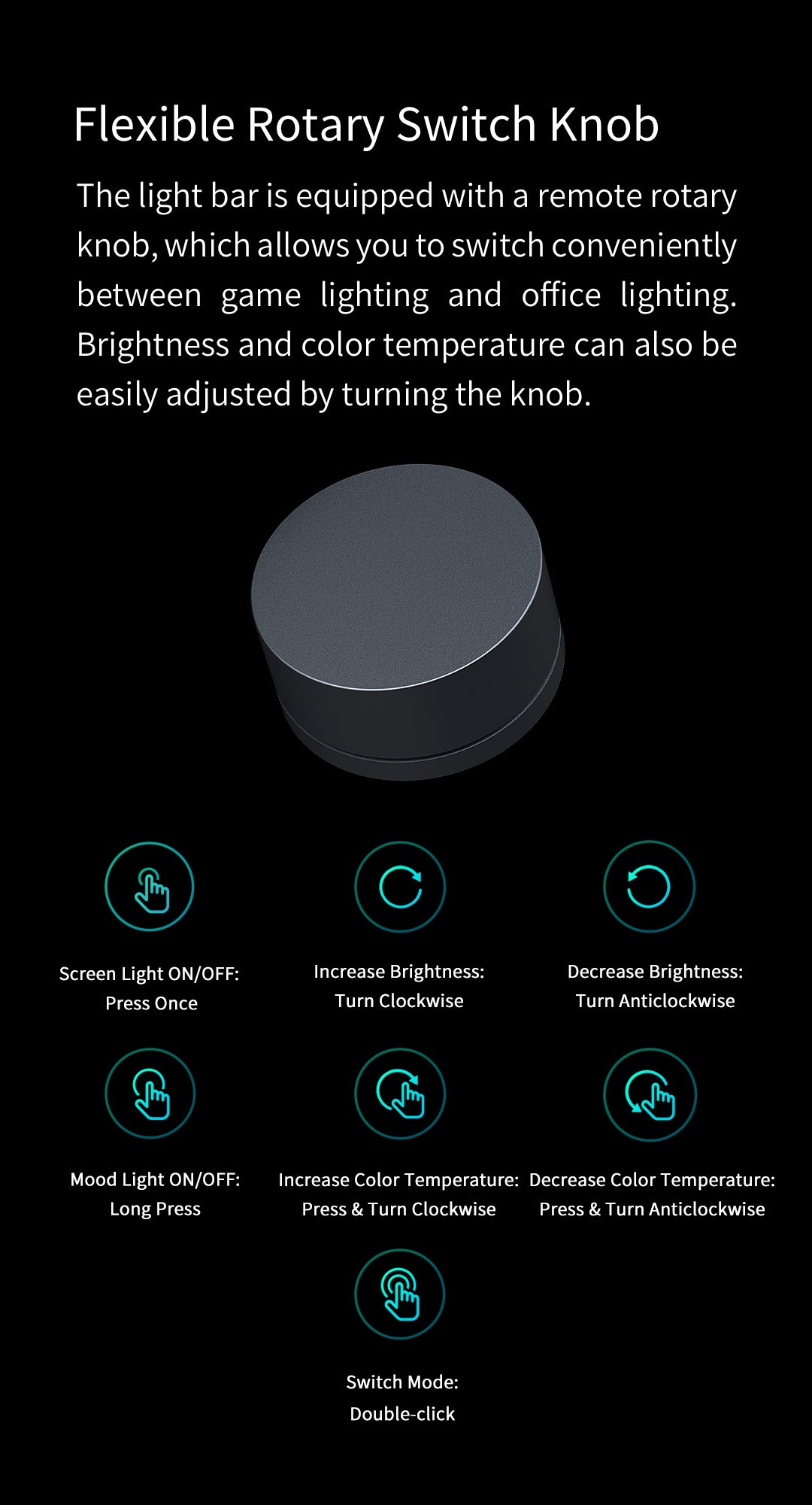 Flexible Rotary Switch Knob
The light bar is equipped with a remote rotary knob, which allows you to switch conveniently between game lighting and office lighting. Brightness and color temperature can also be easily adjusted by turning the knob.
Name
Yeelight LED Screen Light Bar Pro
Rated Power
10W (80X0.2W/ LED module+40×0.2W/LED module)
What is the Yeelight Monitor Light Bar Pro and how does it enhance my computer setup?

The Yeelight Monitor Light Bar Pro is a cutting-edge lighting solution designed specifically for computer monitors. By providing glare-free and adjustable illumination, it enhances screen visibility and reduces eye strain, making it a must-have addition to any computer setup.
How does the Yeelight Monitor Light Bar Pro compare to other monitor light bars on the market?

The Yeelight Monitor Light Bar Pro stands out as one of the best monitor light bars available. With features such as 16 million RGB colors, voice integration, and wireless dimming, it offers superior versatility and customization compared to standard models. Its design and functionality cater to both gamers and professionals, ensuring an optimal lighting experience.
I've heard of the Xiaomi monitor light bar. How is the Yeelight Monitor Light Bar Pro related to it?

Yeelight is a prominent brand under the Xiaomi ecosystem. The Yeelight Monitor Light Bar Pro carries forward Xiaomi's reputation for quality and innovation. While it shares some similarities with the Xiaomi monitor light bar, the Pro version offers enhanced features and capabilities, solidifying its position in the market.
Why should I choose the Yeelight Monitor Light Bar Pro over other computer monitor light bars?

Choosing the Yeelight Monitor Light Bar Pro ensures you're getting top-tier lighting technology. Not only is it designed to reduce eye strain and enhance screen clarity, but its features like RGB backlighting and voice integration make it stand out from other computer monitor light bars. Whether for work or play, it promises a transformative screen experience.
Can the Yeelight Monitor Light Bar Pro fit any monitor size?

Absolutely! The Yeelight Monitor Light Bar Pro is designed to be versatile. Its adjustable mounting mechanism ensures that it fits seamlessly onto both flat and curved screens, making it a universal solution for any monitor size and type.
Currently, we ship to the following countries:

North America: United States, Canada and Mexico. (Except for remote areas such as Alaska and Hawaii; overseas addresses such as Puerto Rico and Guam; APO/FPO military addresses.)
Europe: Austria, Belgium, Bulgaria, Czech Republic, Denmark(Except for the Faroe Islands, Greenland), Finland, France(Except for the Overseas territories and departments), Germany, Greece, Hungary, Ireland, Italy (Except for the Livigno and Campione d'Italia), Netherlands(Except for the Overseas territories), Norway, Poland, Portugal, Romania, Spain(Except for the Ceuta/Melilla, Canary Islands), Sweden, Switzerland, Turkey, and the United Kingdom(Except for the British Indian Ocean Territory, British Virgin Islands, etc.).
How long will it take to get my orders?

It depends on where you are. Orders processed here will take 5-7 business days to arrive. Overseas deliveries can take anywhere from 7-16 days. Delivery details will be provided in your confirmation email.
You can contact us through our contact page! We will be happy to assist you.
Our customer support is available Monday to Friday: 9am-5:30pm.
Average answer time: 24h